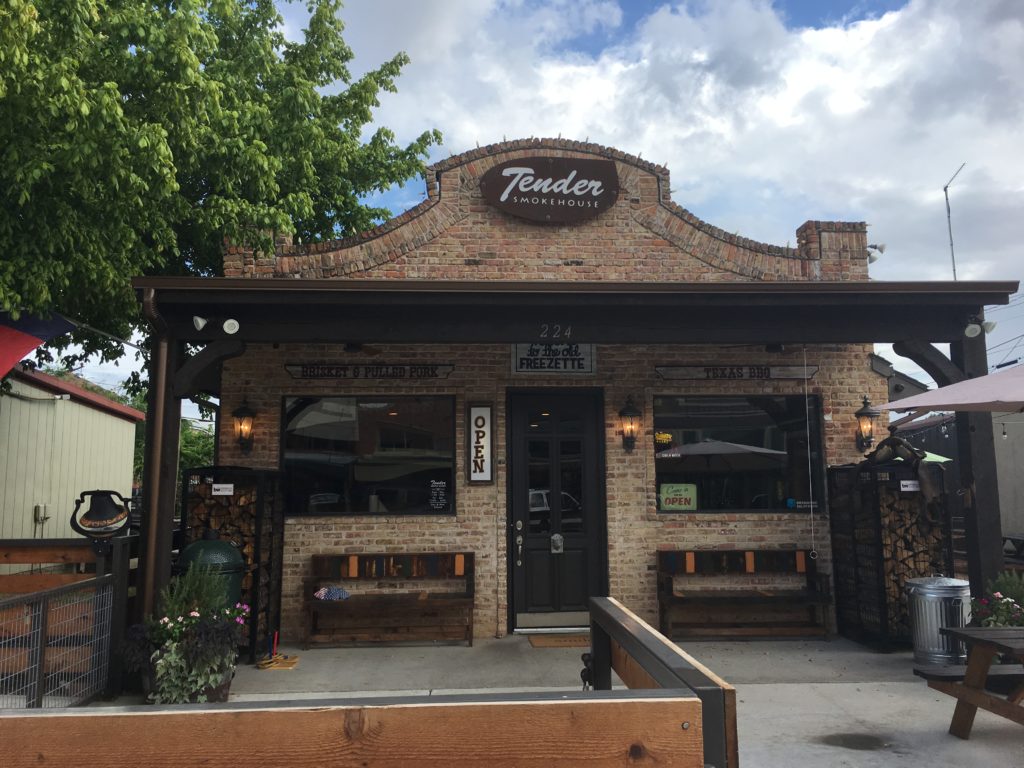 We drove to Celina to visit a (relatively) new BBQ destination called Tender Smokehouse. Some people we spoke to had been raving over the brisket and making some bold comparisons to other establishments that piqued our curiosity.
Tender Smokehouse BBQ is currently located in downtown Celina, TX and just a 15-20 minute drive from the heart of Frisco. It is a relatively new restaurant and opened in September of 2017. It is owned by a group that includes local baseball legend Torii Hunter. The staff is really friendly and attentive the entire time we were at the restaurant.
Let's cut to the point: Tender Smokehouse does not disappoint. The brisket is fantastic and worthy of the insane comparisons to other legendary DFW BBQ spots. The ribs are "fall off the bone" greatness. The sides are unique, the kids menu is perfect, and the venue is nicer than many other places where BBQ is sold. The patio is dog friendly and there is even a giant Jenga and giant Connect Four game outside! All in all, this is a restaurant worth a trip sometime soon. Check out the gallery photos!